UPS Ready® Order Fulfillment and UPS Shipping Automation
---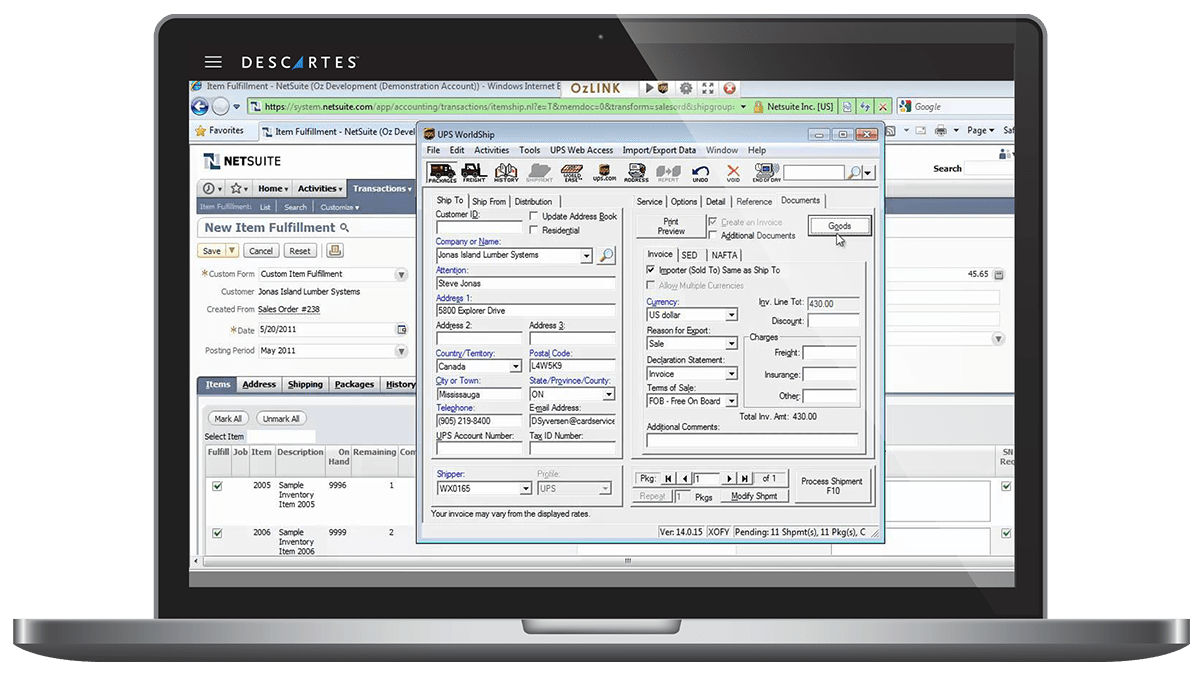 Solutions "Purpose Built" for Different Customer Types, Sizes & Needs​
Used by thousands of companies, Descartes suite of solutions for UPS is the fastest way to rate, ship, and track with UPS. We are the only technology company that can grow with you along as you expand from start-up, to a mid-size operation, to an enterprise-level business with tens of thousands of daily shipments.
Descartes has been a member of the Customer Technology Program (CTP) for over 10 years.
---
Our solution offers:
The UPS-Certified Shipping Solution
---
Increase productivity and accuracy with seamless integration to UPS, ecommerce, and internal systems
Reduce shipping costs by leveraging UPS account discounts
Provide better customer service through package tracking and notifications
Reduce fulfillment processing time withautomated shipping rules – Rick Gemereth, CIO from Lionel Racing
---
"With Descartes Shipping for UPS we could improve customer choice and lower transportation costs."
Ready to see Descartes Shipping for UPS in action?
---
Descartes Shipping for UPS - Solution Overview
Front Office UPS Automation
The introductory version of Descartes OzLink for UPS provides access to key data to help quote shipping costs, offer the correct delivery options, and confirm delivery timeframes
Descartes OzLink™ for UPS Plus
The Plus solution provides Excel-based street-level address validation, shipment rating, tracking, and batch shipping—It is the fastest way to validate, rate, ship and track with UPS
Descartes OzLink™ for UPS QVRT
Descartes OzLink™ Quantum View Rating & Tracking (QVRT) is designed to interact with a standard UPS QVD file to provide faster visibility to shipment costs
Descartes OzLink™ for UPS Pro
The fastest way for QuickBooks™ or NetSuite® users to ship UPS packages and streamline shipping operations with real-time data sharing
Descartes ShipRush™ for UPS
Multi-carrier shipping tailored for ecommerce sellers with hundreds of preconnected ecommerce channels and carriers, discounted shipping rates, and order management
Descartes OzLink™ for UPS Custom
Advanced integration to most order management and ecommerce applications to automate end-to-end fulfillment and shipping processes with real-time UPS integration tailored to company-specific needs
Additional Resources
---
White Paper
Download the ultimate guide to pick, pick & ship like a top player in ecommerce
Customer Success
SwervePoint is accelerating ecommerce order fulfillment with Descartes
Looking to meet with a solution expert?