Wondering how to approach your specific EDI project? What does it mean for the integration with your ERP? What level of preparation do you need? Who should be involved?
Like any other project, an EDI implementation project requires multiple parties and coordination. A structured approach is essential to bring any project to a successful conclusion.
The secret of success therefore lies in going through the various steps in order to ultimately use all the benefits of EDI in your day-to-day business. Based on our experience with customers, we at Descartes have established the six steps for a successful EDI implementation. The steps are briefly described in the infographic.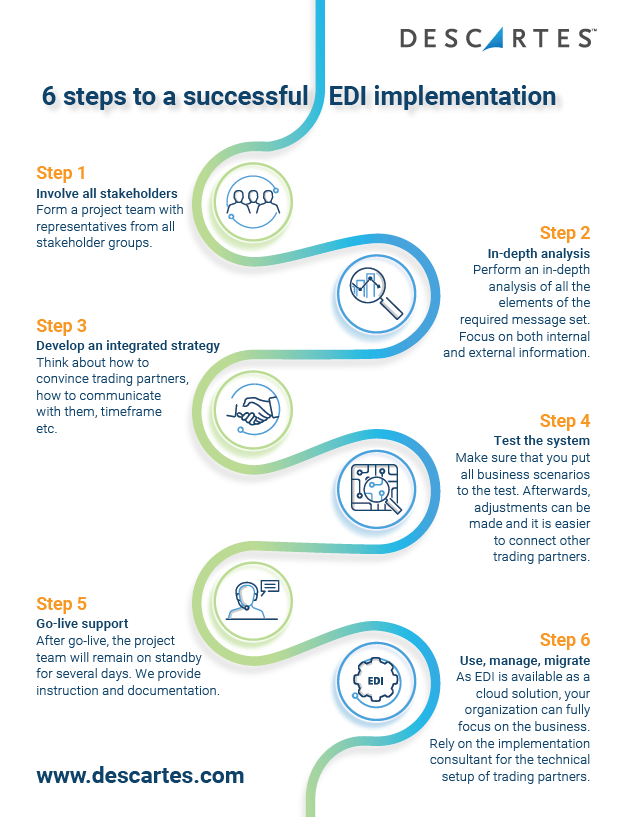 If you need more details for each of the steps, make sure to read the e-book.
Interested in learning more about Descartes B2B Messaging Solutions?