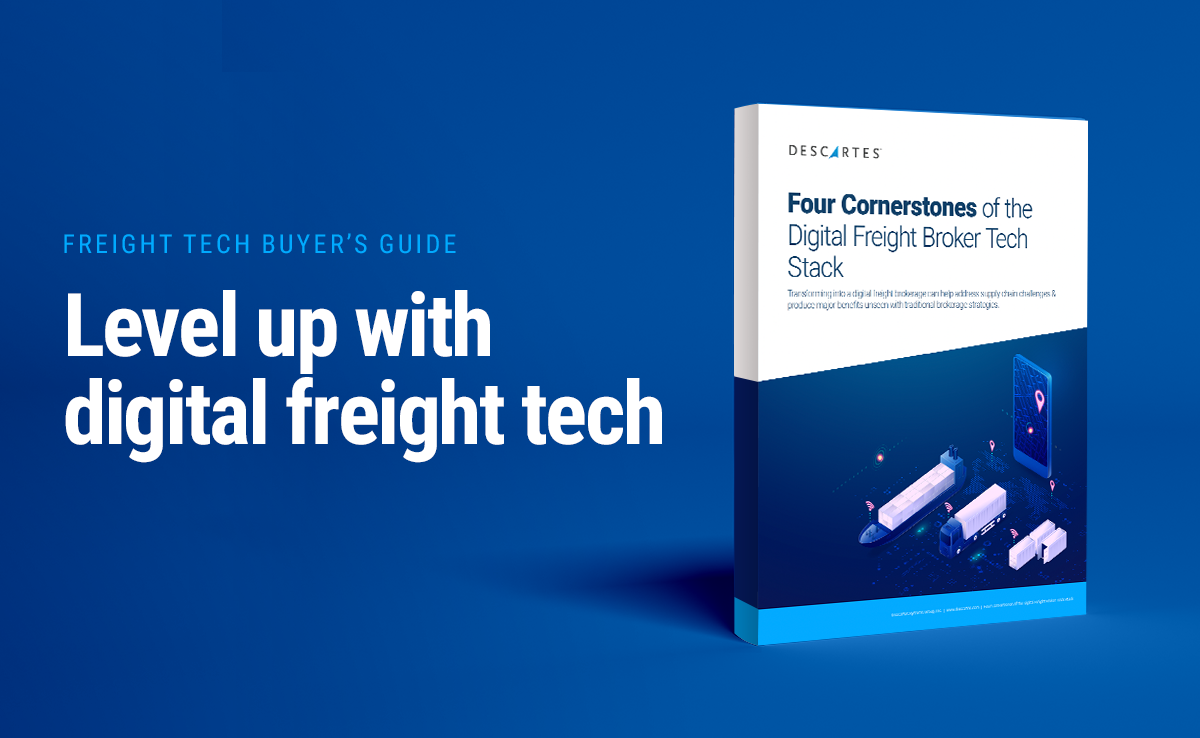 What You'll Learn:
This article will guide you through how to transform into a digital freight broker by leveraging innovative technology alternatives.
What are traditional freight broker challenges?
What are the most important capabilities of a cloud TMS?
What are the benefits of real-time transportation visibility platforms?
How can a carrier capacity network help your team?
Best business intelligence tools
Freight Tech Buyer's Guide
---
Freight brokers who aren't using a digital platform must rely solely on the knowledge and experience of their employees. This creates challenges when operating a traditional brokerage, including inefficient processes, an inability to scale, and lost contracts.
Imagine 3PLs or freight brokers no longer having limited information and networks, but rather working with real-time tracking and high-value analytics in one place. The business intelligence derived from these assets will enable faster order fulfillment, increased visibility into their carriers' productivity, and identify capacity gaps in their network.
Here are 4 technologies that freight brokers and 3PLs can use to enable digitization and better compete.