Customer Success
Learn how Descartes is helping Egypt Air automate mail processing and handle a higher volume of mail
Multi-Airline Mail Management
Supporting Multi-Tenant Inbound & Outbound Mail Processing & Messaging
---
What Does Descartes HubMail™ Do?
Digitizing & Modernizing Multi-Carrier Air Mail Operations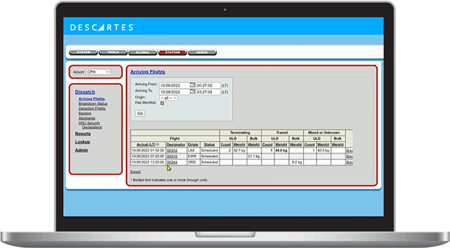 Descartes Hub Mail™ is the premiere system to consolidate all inbound and outbound mail processing for multiple airlines. The solution considers each airline's unique operational needs to help carriers better manage resources and offer an enhanced service offering.
The technology uses individual airline information to allow mail to be accurately booked against available departing flight capacity. Airlines are also layering on Descartes Carrier Mail™ mobile-based technology to Descartes HubMail™ to accurately record mail transportation events for real-time visibility.
Ask us how to achieve a level of operational efficiency and competitive advantage with Descartes.
Looking to meet with a solution expert?