How Self-Service Improves Satisfaction
Reduce costs by helping customers to help themselves.
Delivery Customer Experience Opportunities  
The latest survey with Indago on digital customer engagement in delivery.
Confirm, Reschedule, and Cancel 
---
Digital self-service confirmation, rescheduling, and cancellation of service appointments and deliveries to enhance last mile customer experience and reduce operational costs.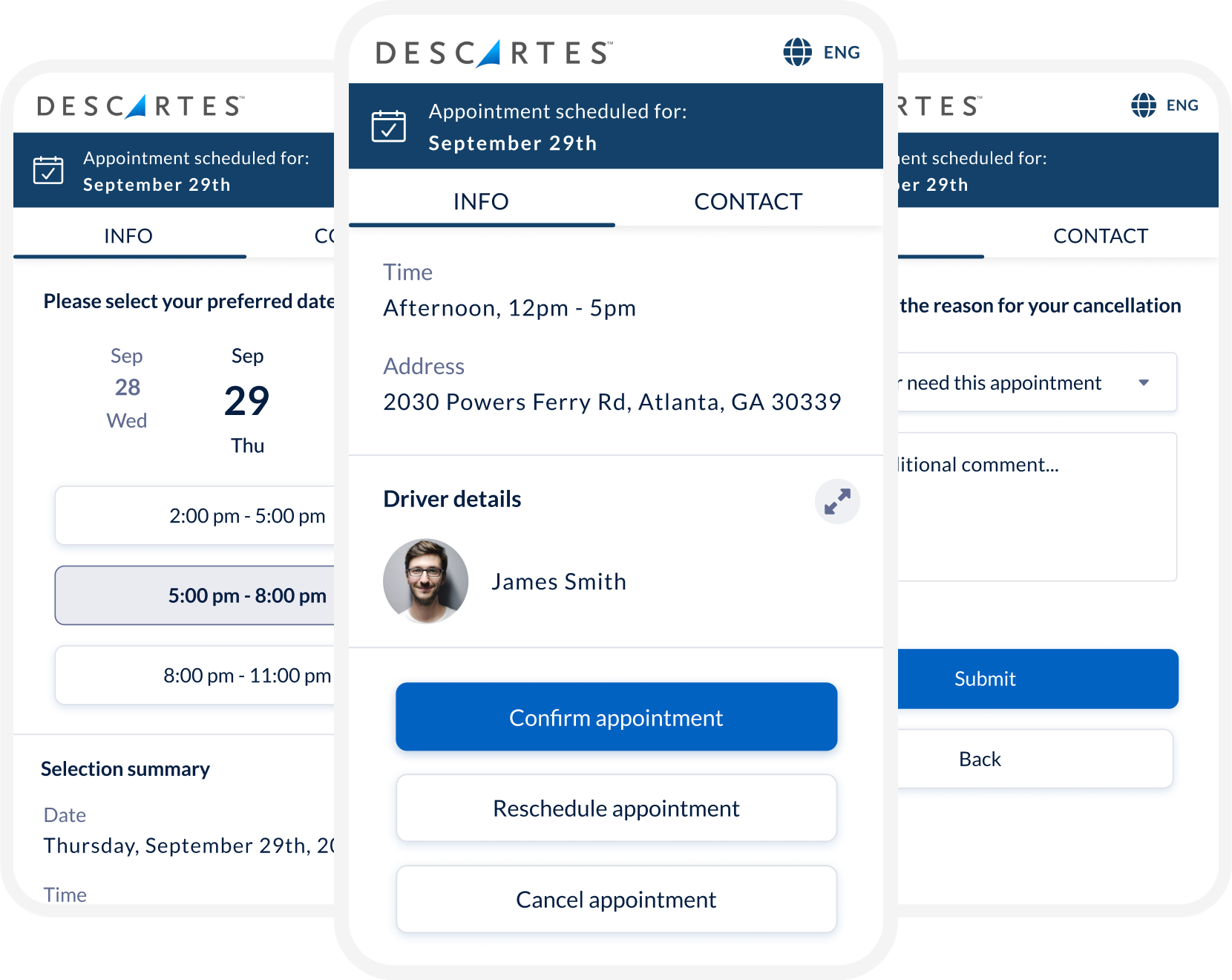 Customers expect service appointments to work around their schedules. But confirming, canceling, and rescheduling appointments by telephone uses valuable customer service resources while wasting customers' time. Streamline the process with appointment scheduling software through your customer portal.
Appointment Management Capabilities
Fleet Resource Center
Expand Your Routing, Mobile & Telematics Knowledge
Additional Resources
---
Introducing Customer Engagement
Explore tools to transform customer experience and streamline operations.
5 Tips to Prevent Missed Appointments
How to remind customers and help them reschedule if needed.
What is Appointment Management Software
How to automate the rescheduling process while empowering the customer.
Looking to meet with a solution expert?