UK Customs & Regulatory Compliance Buyer's Guide 2023
---
Get the free ebook
The biggest challenge for businesses engaged in international trade is getting customs clearance right first time. Within this dynamic environment lies an opportunity for organisations to optimize their strategies and streamline their customs procedures. Customs is complex, and with that comes a complex range of questions.
Our comprehensive buyer's guide sets out to address the challenges faced by forwarders, traders, brokers, and global businesses when the time comes to consider how to optimise customs procedures.
This guide is a roadmap designed to assist at every stage of the buyer's journey.
Chapters include
Customs & Regulatory Compliance Overview.
How to know it is time to make a change.
Cost considerations
How to define a business case.
Steps to a successful implementation.
What to look for when purchasing a SaaS Customs Management Solution.
Download Now
Simply fill out this form to download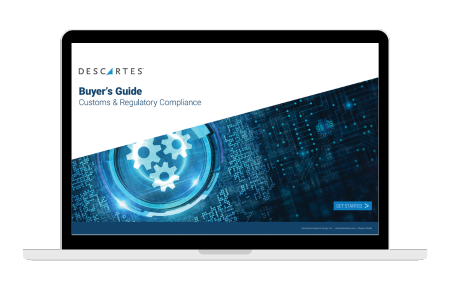 ---