Descartes brengt ondernemingen dichter bij elkaar met cloud-gebaseerde oplossingen voor de logistiek en supply chain.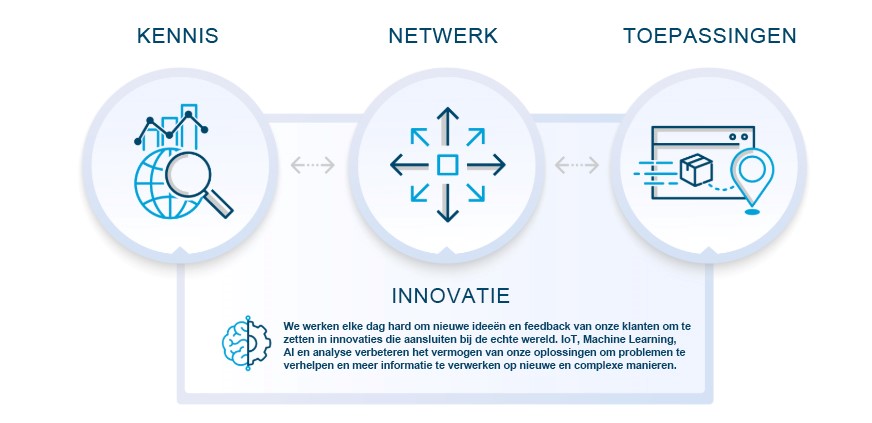 Wij helpen úw onderneming vooruit
Ons gemotiveerde team doet er alles aan om van uw onderneming een succes te maken. Wij stellen technologie, informatie en een ongekend netwerkbereik ter beschikking van uw werknemers en klanten, want als we allemaal samenwerken kunnen we grootse dingen verwezenlijken.
Digitale transformatie voor ondernemingen van elk formaat
De supply chains van vandaag zijn meer verbonden en complexer en sneller dan ooit. Of u nu lokaal of wereldwijd actief bent, wij kunnen helpen met een digitale transformatie, zodat u beter kunt inspelen op snel veranderende markt- en reglementaire omstandigheden.
Meer informatie
---
Wilt u dat we contact met u opnemen?
---