It's fair to say UK business has had a challenging few years, after a global pandemic; chaos at the borders; HGV driver shortage and the ensuing supply chain chaos compounded by political uncertainty; inflation; and a fuel and energy crisis. Added to that, an increasing focus on sustainability and the on-going overhaul of the UK and European customs declarations system is creating a daunting environment for fleet and logistics managers.
Whether it is the new CDS system in the UK, the new NCTS Phase 5 impacting on moving goods across the UK and Europe, the introduction of new or update Customs Systems across Europe to meet the EU's Union Customs Code Multi Annual Strategic Plan or new Safety & Security requirements such as ICS2 for Road, Maritime and Rail due to be introduced from March 2024 these all involve greater demands on organizations to implement changes whether that is just to provide the necessary information or introduce new technical solutions.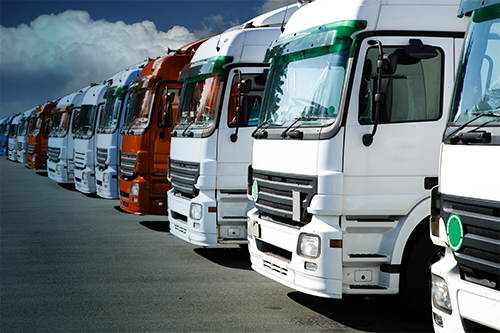 One of the biggest forthcoming challenges will be as part of the UK's new Target Operating Model which will see the implementation of the requirement of pre-arrival Safety & Security filings for goods arriving from the EU which were suspended immediately after Brexit.
The import and export industry is a complex and highly regulated field, with numerous customs and regulatory requirements that must be met by businesses engaged in international trade. Non-compliance with these regulations can result in severe penalties, costly delays and disruptions to supply chains. To migrate these risks, businesses have turned to customs and regulatory compliance software solutions, including software-as-a-service (SaaS) offerings to streamline their operations and ensure compliance.
SaaS has gained significant popularity as a cost-effective and scalable solution for businesses across various sectors. The customs and regulatory compliance industry is no exception as businesses seek to optimise their operations and comply with the ever-changing customs and regulatory requirements.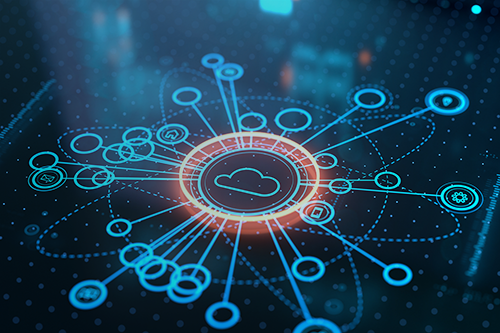 Technology backed up by years of expertise
Descartes Systems is a global leader in providing customs and compliance software solutions to businesses engaged in international trade. Descartes' customs and compliance solutions are designed to streamline and automate the complex processes associated with customs clearance, trade compliance, and supply chain management, enabling companies to efficiently manage their cross-border trade operations while ensuring compliance with local and international regulations.
Descartes offers a comprehensive suite of customs and compliance software solutions that cater to various industries, including retail; manufacturing; logistics; transportation; and distribution. Our solutions are built on a modern, cloud-based platform that provides real-time visibility and connectivity to global trade partners, enabling companies to efficiently manage their end-to-end customs and compliance processes.
One of the key features of Descartes' customs and compliance solutions is their ability to automate the customs clearance process. This automation helps reduce manual errors, minimise delays in clearance, and improve overall operational efficiency, resulting in cost savings for businesses.
In addition, Descartes' customs and compliance solutions provide end-to-end visibility and reporting capabilities that help companies track and monitor their customs and compliance activities in real-time. This visibility allows businesses to proactively identify and address compliance issues, manage exceptions, and optimise their supply chain operations.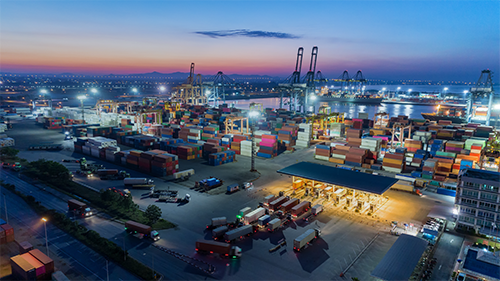 Supporting your business growth all the way
As a market leader, Descartes has a strong global presence, serving customers in over 160 countries and processing millions of customs declarations annually. Descartes has established partnerships with customs authorities, trade organisations, and industry associations worldwide, which enables them to stay up-to-date with the latest changes in customs regulations and provide timely updates to their software solutions.
As an internet-based SaaS platform, it is accessible anytime, anywhere with an internet connection. Organisations do not need to install or manage the software,  will always have access to the latest version, and remain compliant with the ever-changing HMRC systems and requirements, leaving the time to focus on the business operations.
Overall, Descartes Systems' customs and compliance software solutions are recognised for their robustness, scalability, and innovation, making them a preferred choice for businesses seeking efficient and compliant management of their international trade operations.
Descartes is here to help you navigate your UK imports and exports; whatever changes get thrown your way. Stay on top of the changing processes and regulations with cloud-based software solutions for every aspect of the UK customs, from declarations to customs warehousing. 
Schedule a 30 minute discovery call with one of our solution experts for help and advice on how you can automate your customs processing