CBSA Assessment and Revenue Management FAQs
What Are the CBSA CARM Releases and What is a CBSA Commercial Accounting Declaration (CAD)?
---
The Ultimate Guide To CBSA CARM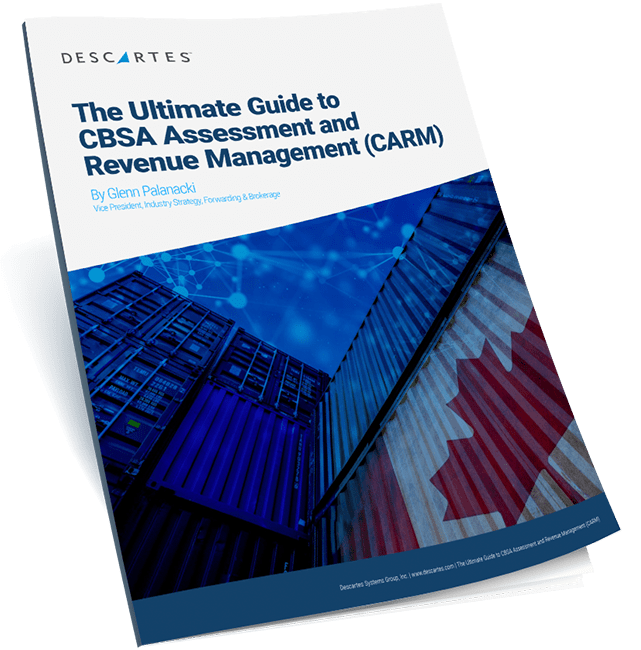 This comprehensive guide has been developed to help you understand the initiative at both a high level and to provide a look into the deeper aspects of the program that matter most
How can I automate CBSA CARM processes?
CARM includes complex versioning and correction processes.  Best-in-class businesses are looking for technology that can enable compliance, keep pace with regulatory changes such as CARM, and automate repetitive tasks by digitizing operations.  In order to become a digital forwarder, market leaders are using technology providers to quickly onboard with CARM to focus on what they do best—moving freight.  
How Descartes Can Help 
---
With a history of providing customs and security filing solutions, Descartes has created a wide range of solutions to assist companies navigating Canada Border Services Agency's Assessment and Revenue Management Project. We offer importers and brokers innovative methods to comply while keeping operating costs down.  
Talk to an Expert
---