Introducing Customer Engagement
Explore tools to transform customer experience and streamline operations.
What is Customer Engagement?
Improve customer experience while driving operational efficiencies.
Make Click and Collect Your Competitive Edge by Ensuring a Fast, Seamless Experience for Customers and Store Teams
---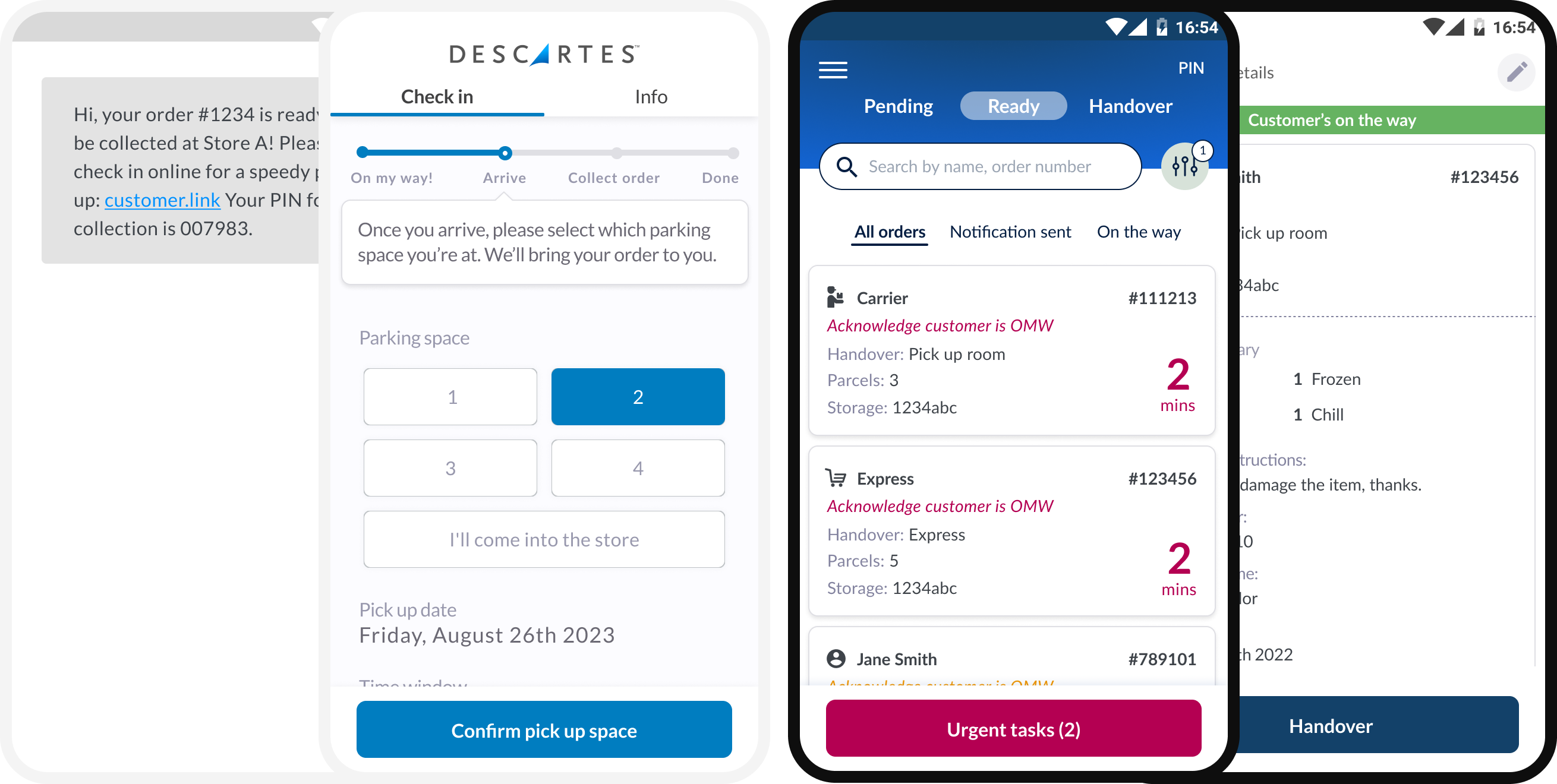 In-store pickup and curbside pickup are key to your order fulfillment strategy. But click and collect can be complex for store teams and often adds friction for the customer. Customer notifications and web-based check-in help customers to take control of their day, while real-time alerts let staff know when customers are expected, when they have arrived, and where to find them. This results in increased efficiency, faster handover, and a seamless customer experience.
Click and Collect Capabilities
Fleet Resource Center
Expand Your Routing, Mobile & Telematics Knowledge
Additional Resources
---
Ecommerce Consumer Sentiment Study
Consumers are becoming more sophisticated in their home delivery preferences
Best Practices for Last Mile Delivery
Create an end-to-end delivery experience that makes a difference.
Customer Engagement for Customer Experience
How customer engagement can help you gain a competitive edge.
Looking to meet with a solution expert?