In the typical logistics software stack, the concept of the customer has historically been neglected. Systems are built to deal with "jobs," "orders," and productivity - while the person at the end of the chain is overlooked.  
Customer engagement is a process that puts the customer back at the heart of the business while driving operational efficiencies in last mile delivery and field service. 
What is Customer Engagement? 
Put simply, customer engagement is how you interact with your clientele throughout the customer lifecycle. The goal is to build a relationship by communicating with customers and allowing them to take action through their preferred channels. Rather than simply consuming information, customers are empowered to self-serve the details they need, make decisions that work for them, and actively communicate with your business.  
Customer engagement should not be confused with customer experience (CX), but the two are intrinsically linked. 
Customer experience (CX) refers to your buyers' overall impression of your brand. It is the sum of all interactions with your business, its products, and its services. Customer engagement contributes to a better CX – which in turn, drives higher levels of engagement.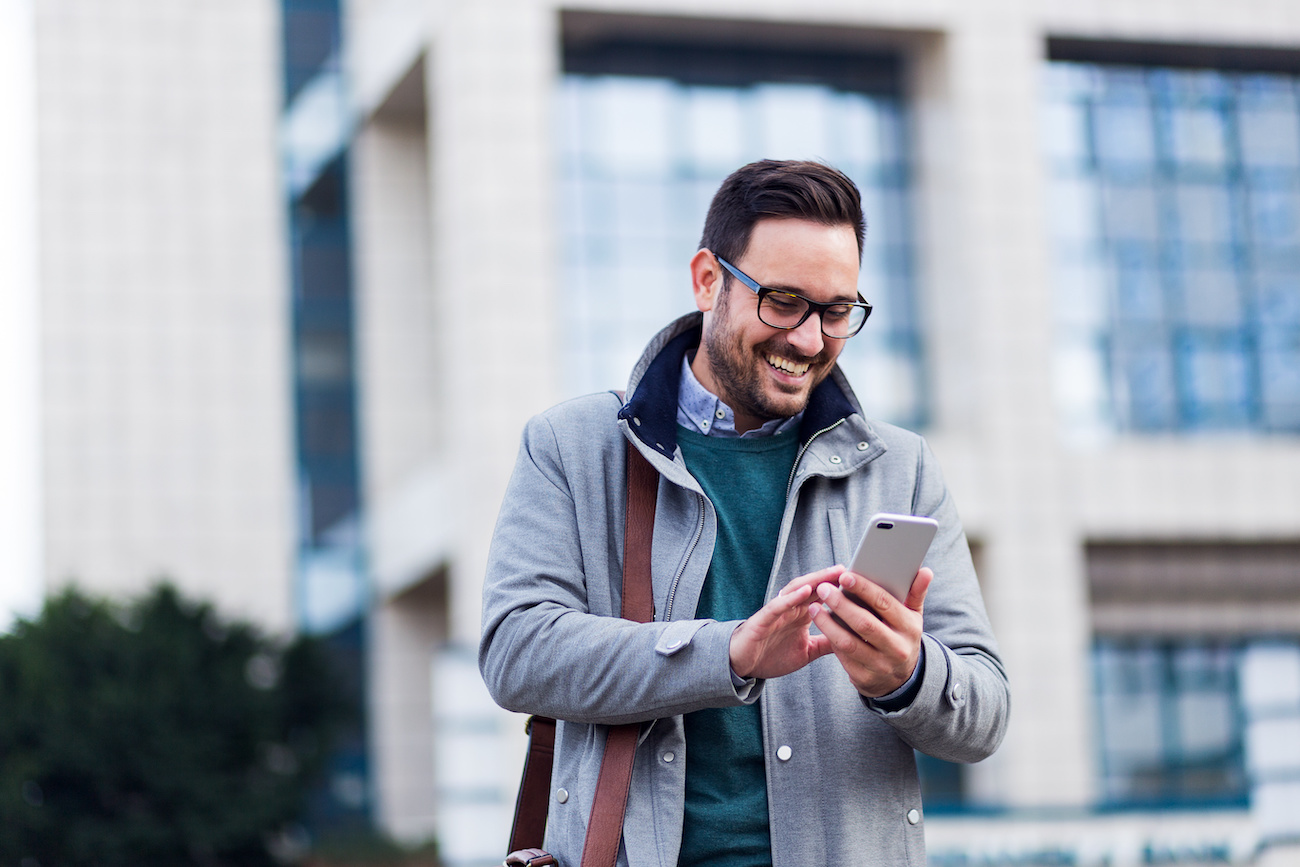 Why is Customer Engagement Important?
Businesses are used to tracking orders in real time internally. Yet, end customers are often left in the dark.  
This lack of communication leaves customers feeling powerless and unable to plan their time, which puts a dent in the overall customer experience. 
In addition, there are real operational costs associated with low customer engagement. Without the ability to self-serve information, customers will resort to calling customer service and pulling support staff away from valuable tasks. In the worst-case scenario, the customer fails to provide access - triggering a failed appointment and avoidable rescheduling costs. 
The good news is that by employing a customer engagement strategy, businesses can: 
Reduce no-access rates and failed appointments. 
Retain more customers and keep them happy. 
Reduce inbound call volumes for order status and ETAs. 
Gather actionable and timely customer feedback. 
Streamline and speed up click and collect order collection. 
INDUSTRY WHITE PAPER
---
Best Practices for Last Mile Delivery
Company size has nothing to do with the ability to transform home/last mile delivery performance—it all starts with a different perspective and vision to turn delivery into a competitive weapon. Technology is an incredibly important enabler of world class delivery performance. Every best-in-class delivery company has 3 things in common. Download our Last Mile Delivery Best Practices eBook to see how you match up.
How to Increase Customer Engagement
Customer engagement is far from an abstract concept. Last-mile delivery and field service providers can adopt a range of proven engagement techniques to delight buyers and increase fleet productivity.  
Many of these tactics leverage data that's already available, including job status updates and the driver's geolocation.  
Order tracking notifications: Give customers the information they need from the moment an order is created, during the final mile, and after the order is completed. Send automated notifications based on status updates or the geolocation of the driver. 
Self-service order details: Offer a link to a web-based customer portal with order details, including real-time status updates and information about the driver. This helps customers find all the information they need without downloading an app or waiting on the phone.  
Customer-led appointment management: Allow customers to confirm, reschedule, and cancel their appointments online. This empowers customers to manage their busy schedule, leading to a reduction in missed appointments. You'll also free up your contact center to speak to customers who really need a human conversation. 
Last mile tracking: Engage customers with real-time tracking information about their appointment or delivery. Provide a link to a dynamic tracking map so that customers can see their place in the queue and actively follow a driver's arrival.   
Interactive chat: Give customers the opportunity to share vital details such as entry instructions, or to let the driver know that they have headed out for a few minutes.  
Customer ETA sharing: For click and collect orders, let customers share their location to provide store staff with an ETA for collection. Allow customers to check in and indicate their pickup location for a faster handover. 
Collect actionable feedback: Request feedback immediately once the order is complete, via a convenient channel such as an SMS with a link to a short survey. Allowing customers to provide feedback on their own device – and while the experience is still fresh in their mind - increases engagement in the feedback process.  
How to Build a Customer Engagement Strategy
The ideal customer engagement strategy uses existing information to add value and improve the customer experience in a way that creates a competitive edge. The next step is to allow customers to take action on this information – for example, by interacting with their driver – in a way that improves their experience. 
With Descartes, you can enhance your routing and mobile technology with customer-facing solutions such as order tracking, appointment management, and click and collect technology. 
Fleet Resource Center
Expand Your Routing, Mobile & Telematics Knowledge
Recommended For You
---
PlaceMakers Case Study
By improving on-time delivery performance, increasing order accuracy, and enabling customer pre- and post-delivery notifications, PlaceMakers increased customer satisfaction and boosted its delivery Net Promoter Score (NPS) by 40-50%.
Home Delivery Sustainability: Consumers Expect More!
Two of the top consumer trends are home delivery and sustainability. Now is the time for retailers to embrace consumers' desire for more eco-friendly home delivery and educate them on sustainable delivery possibilities.
BC Sands Press Release
With Descartes' delivery solution BC Sands moved from 'best guess' times for deliveries to accurate, scheduled time windows. They lowered distribution costs by getting more capacity out of their fleet, improved the consistency of the customer experience, having fewer returned loads and better managing a huge array of products in vehicles with different dimensions and capabilities.