Leverage Actionable Data
Leverage accurate, actionable data to improve performance, profitability and customer service
Analytics with Microsoft Power BI

Descartes Launches Advanced Analytics Solution for Logistics and Supply Chain Operations
Powerful Analytics Technology to Transform Big Data from Your Supply Chain and Other Systems into Usable Insights About Your Operations and Customers
---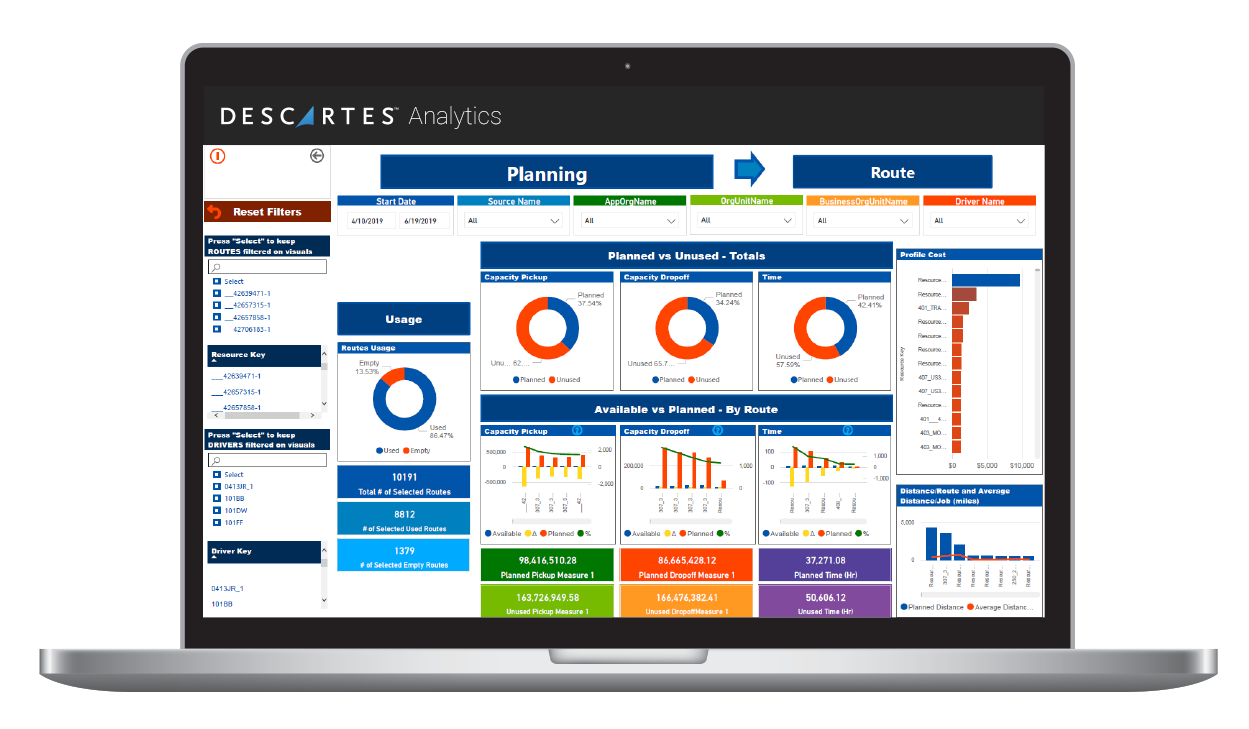 Leveraging Descartes' proven logistics and analytics expertise and integration, you won't have to rely solely on your IT resources and data scientists to quickly achieve great results by gaining deeper insight into your logistics and supply chain operations.
Descartes Analytics™ is flexible, pre-packaged and easy to use. It uses Microsoft Power BI with Descartes standard integration, data models, dashboards and reporting templates.

– Jim Robertson, Director, Emulsifier Product Portfolio, Corbion
---
"The key  benefits  of having the Descartes Analytics™ Market Insight tool is that we have competitive intelligence gained from having the real-time import/export data at our fingertips and, secondly, putting the data into the visualization tool gives us the absolute 'finger on the pulse' of our competitors in an easy-to-read dashboard."
Ready to see Descartes Analytics in action?
---
Additional Resources
---
Artificial and Business Intelligence
Identify trends and make adjustments to maintain optimal performance
Descartes Analytics™
Deliver insights to improve logistics productivity, customer experience and much more
Looking to meet with a solution expert?