Blog: 7 Ways Hybrid Route Planning Enhances Fleet Operations 
Running an efficient, profitable distribution operation is no small feat.
FAQ: What is Hybrid Route Planning & What Are its Benefits?
Hybrid route planning combines the best characteristics of static and dynamic route planning.
Combine Top Customers On Fixed Delivery Patterns with Dynamic Deliveries to Other Customers to Reduce Costs and Enhance Customer Service
---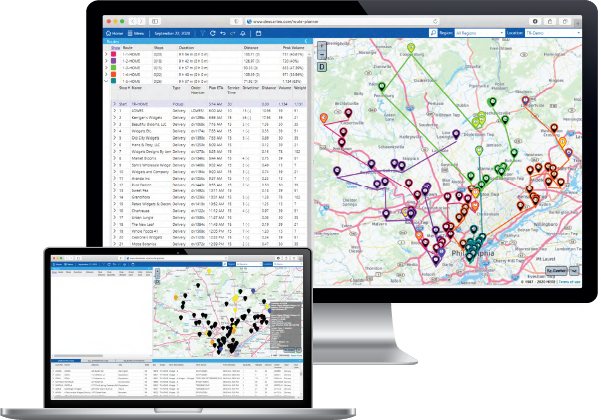 Keep Your Best Customers Happy
Maintain fixed delivery patterns for your largest or most profitable customers.
Use dynamic optimization to optimally insert lower priority customer orders into routes.
Efficiently and Effectively Handle Off-Orders
Use dynamic optimization to insert off-orders into existing routes to be more reactive and reduce the costs associated with expedited deliveries.
Hybrid Route Planning Capabilities

— Eric Cohen, Vice President of Logistics at WAXIE director at BC Sands
---
"We believe Descartes' leading routing and mobile solution can help us meet our customer service commitments; fund growth by reducing fuel, labor and vehicle costs; and empower our drivers and dispatchers with innovative route management tools." 
Fleet Resource Center
Expand Your Routing, Mobile & Telematics Knowledge
Additional Resources
---
Customer Success: Brenham Wholesale Grocery
Brenham Wholesale has been able to create a better delivery experience for customers, improve on-the-road efficiencies, and reduce overall transportation costs.    
Brochure: Taking Food & Beverage Distribution to the Next Level
How can food and beverage distributors consistently give customers what they want while controlling costs and addressing the labor shortage? It takes a mix of advanced strategies, tactics, and the latest technology.
Looking to meet with a solution expert?