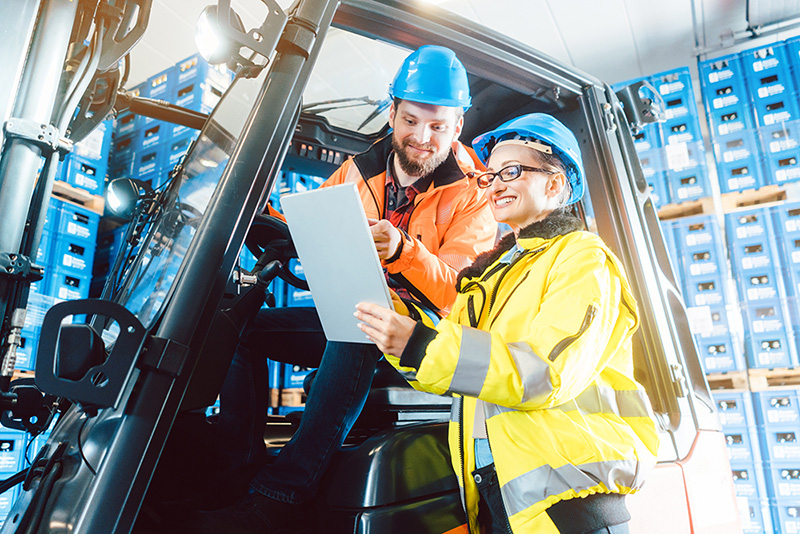 Running an efficient, profitable distribution operation is no small feat. In recent years, it's become even more difficult thanks to rising fuel costs, increased customer demands, and a changing order mix. Traditional strategic route planning can't keep pace, leading to poor customer service and inflated operating expenses.  
To survive and even thrive, fleet-based distribution networks are moving to hybrid route planning, a blend of dynamic and static routing.  
What is Hybrid Route Planning? 
Hybrid route planning brings together static and dynamic route planning concepts into a single technology-enabled route planning process that allows some customers to be served using fixed delivery patterns and others using a dynamic delivery approach. By continuously optimizing routes, it makes it possible to respond quickly and more efficiently to unexpected situations but without any disruption to the static deliveries that keep top-tier customers serviced on time, every time. 
Static and Dynamic Route Planning Explained 
With static routes, the stops on a particular day stay in the same order regardless of the mix and number of orders. They work best when the client base is consistent and there is little variation in the order mix and delivery frequency.  
Dynamic routing creates routes and stop arrangements based on the customer and order mix. This technique aims to guarantee that orders reach their destination via the most cost-effective routes. It must be done with route optimization software to consider all the possible combinations of route path and sequence. Dynamic planning frequently modifies customer time windows to maximize production and reduce route costs. It's great for handling order changes on the fly, but constantly shifting delivery times can cost you business, since many customers want stable deliveries. 
7 Ways Hybrid Routing Can Benefit Your Operation: 
Offer fixed and dynamic deliveries to customers on the same route. 
Reduce delivery costs while improving route productivity.  
Be responsive to customer order changes so there are no delays. 
Avoid the route errors that happen because of manual adjustments. 
Manage off-orders more effectively and efficiently. 
Extend order cut-off times to take more orders, thereby increasing revenue.  
Enhance planner productivity and consistency with automation.  
Hybrid Route Planning for Logistics from Descartes
Descartes' hybrid route planning for logistics employs artificial intelligence and machine learning algorithms and continuously learns from historical and real-time routing data to produce more precise stop and drive durations and client delivery locations that enhance customer service and cut costs. 
It also aids in the development of driver and warehouse resource plans, facilitates the coordination of picking, packing, staging, and loading, and lessens the impact of over and under capacity situations. 
Conclusion 
Are you finding that your current method of route planning is insufficient? On the search for the best route management software for your fleet? Learn more about our advanced routing, mobile, and telematics solutions today. Descartes' end-to-end next-generation software is helping fleet operations like yours lower expenses, increase profit margins, and boost driver productivity and job satisfaction. 
Recommended For You
---
FAQ: What Is Hybrid Route Planning and What Are its Benefits?
Hybrid route planning combines static and dynamic route planning concepts to allow some customers to be serviced using fixed delivery patterns and others using dynamic delivery patterns. Hybrid route planning produces lower delivery costs and is more reactive to new or changed customer orders.
Taking Food and Beverage Distribution to the Next Level
How can food and beverage distributors consistently give customers what they want while controlling costs and addressing the labor shortage? It takes a mix of advanced strategies, tactics, and the latest technology.
Our Solutions
---
Looking to talk to an expert?
---