---
Driver Hours of Service (HOS) Reporting 
Easily Manage Drivers' Hours While Complying with HOS Regulations, ELD, and Working Time Directive Requirements
---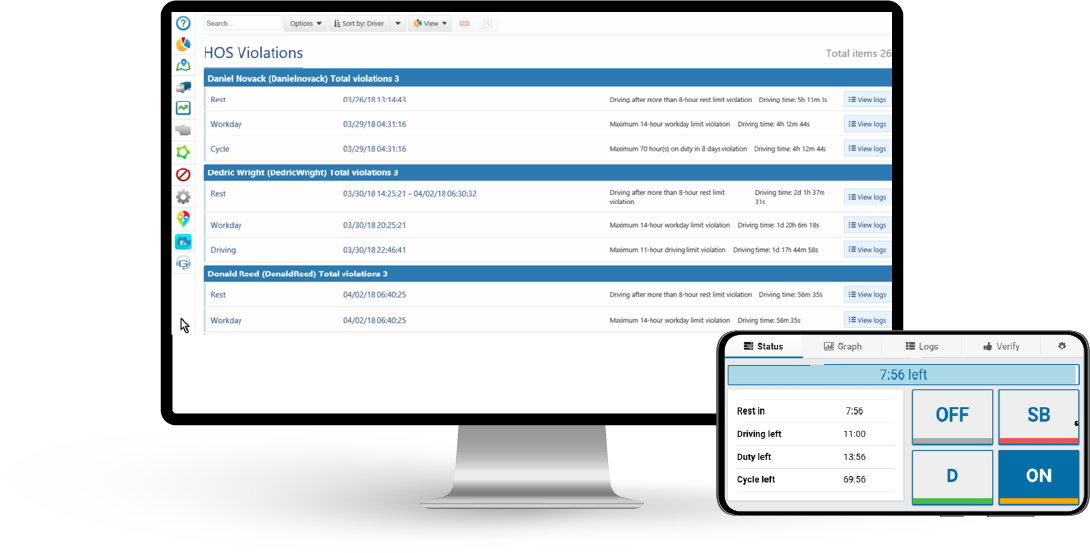 Driver hours of service (HOS) and EU Working Time Directive regulations help ensure the safety and wellbeing of drivers, passengers, and the public.  
Monitoring and recording drivers' hours is necessary to stay compliant, avoid hefty fines and/or prosecution, and improve fleet performance. Descartes' easy-to-configure solution simplifies recording of drivers' hours so you can track their compliance and proactively manage exceptions.  
HOS Tracking & Reporting Capabilities
Fleet Resource Center
Expand Your Routing, Mobile & Telematics Knowledge
Additional Resources
---
Customer Success: SRS Distribution
With Descartes' telematics solution, SRS Distribution automated its commercial Driver Hours of Service (HOS) reporting with Descartes' telematics solutions. 
Enhance Value Using ELDs
Don't merely comply with the Hours of Service (HOS) regulations and the US ELD mandate; put it to use to increase efficiency and improve safety. 
Looking to meet with a solution expert?