Choose an Ecommerce Tech Stack Journey for Your Business Type
---
Choosing a technology stack for your ecommerce business starts with understanding which combination of integrated software is best suited to your business type. To avoid overkill and technology overwhelm, choose a tech stack journey to help you identify the essential pieces of software. No more, no less. 
---
Questions to consider when planning your tech stack journey: 
Is my business B2C/D2C, B2B, or a mixture of both? 
What is my daily order volume? 
What is my business's level of operational complexity? 
Which pieces of technology is my business already using? 
Are they integrated? 
Choose a journey for your business type. 
The tech stack journey for ecommerce fulfillment takes two basic forms: direct-to-consumer (D2C) and business-to-business (B2B). Every business will have a unique journey, and these simplified examples provide a basic idea of where to start when building a tech stack for your business. 
---
Use the steps and infographic below to identify the integrated software solutions best suited to your ecommerce business needs. 
Steps to choose your tech stack journey: 
Identify your business type: B2C/D2C or B2C/D2C+B2B.
If your business has a B2B component, your journey is straightforward. For those with no B2B sales, continue to the next step. 
Select "Single-Channel Seller" or "Multi-Channel Seller." 
Select the range that best suits your average number of orders per day. 
Take note of the recommended software solutions.
You will learn more about each type of software on the next page.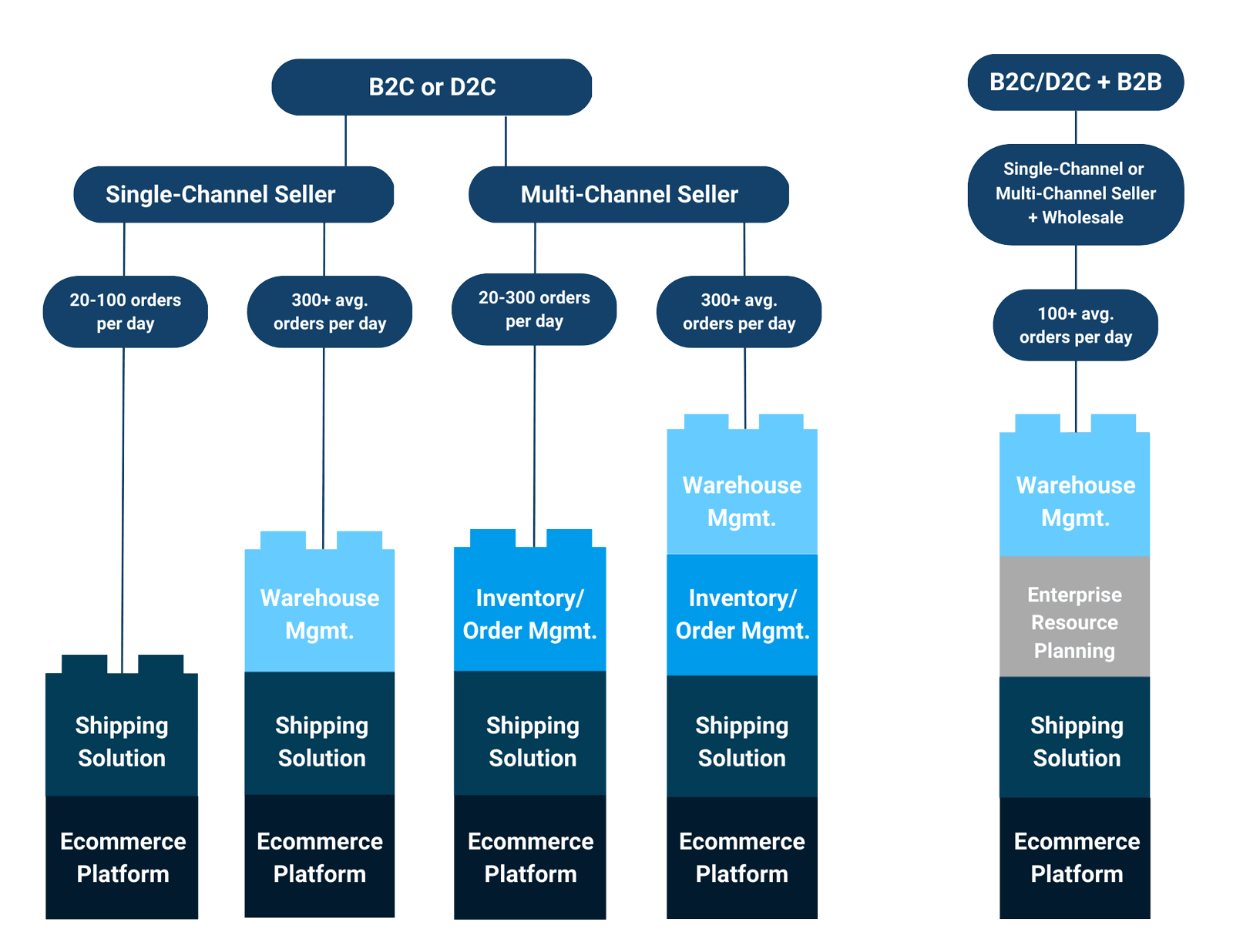 ---
Start Building a Tech Stack for Ecommerce Fulfillment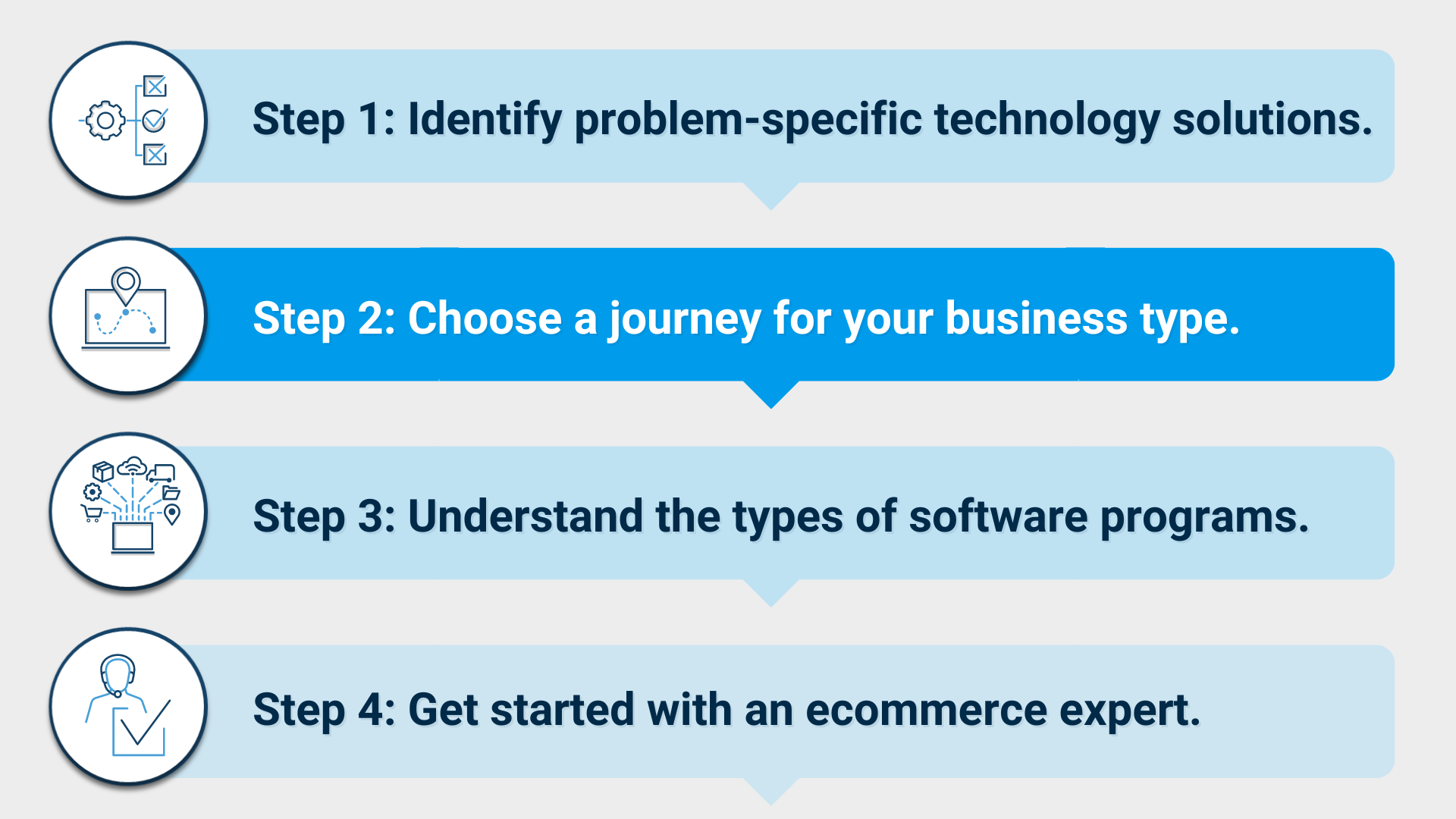 We have outlined four simple steps to help you build a tech stack, and you just completed Step 2. Now that you have chosen a tech stack journey for your business type, let's move to the next step and learn more about the different types of software programs. It's time to talk about the must-haves, red flags, and best-in-class options. 
Looking to Speak with an Expert?
---