Improve Driver Safety and Productivity while Reducing Vehicle Maintenance Costs
---
Innovative monitoring, reporting and coaching solutions help drivers safely perform at their best while reducing excessive fleet wear and tear.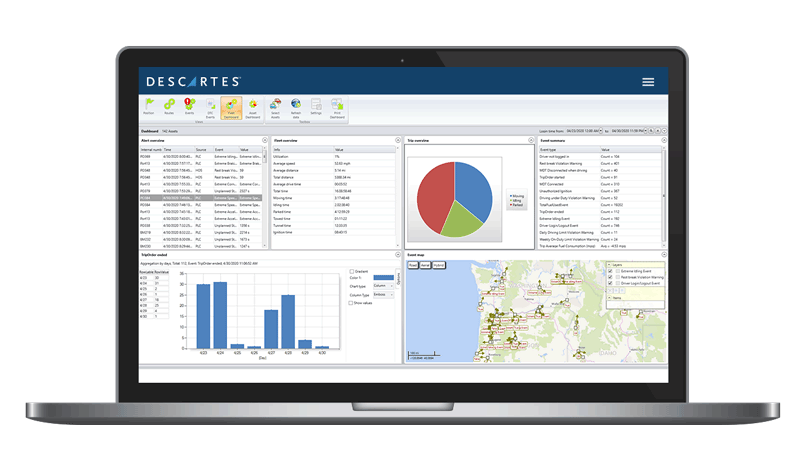 Descartes uniquely combines advanced route planning and execution, with real-time vehicle and driver performance monitoring in an integrated platform trusted by leading fleets around the world.
Recognize and reward good driving habits to attract and retain the best drivers. Identify and coach to reduce dangerous and risky driver behaviors to help prevent accidents and damage that increase operational and insurance costs.

— Tom Wydra, Corporate Fleet Manager, Edward Don & Company
---
"From any location, we can monitor the real-time status of our deliveries. We can also assess our plan versus actual—to see how well our routers are performing on a daily basis compared to how drivers are actually delivering."
Fleet Resource Center
Expand Your Routing, Mobile & Telematics Knowledge
Additional Resources
---
Driver CSA Scores
The Compliance, Safety & Accountability (CSA) program measures and improves the safety performance of carriers and drivers 
Improve Driver Performance
9 Ways To Improve Performance with Driver Management Software
Looking to meet with a solution expert?