6 Ways Machine Learning Can Improve Fleet Performance
Discover the benefits of incorporating ML into your route planning and dispatch systems.
Fleet Analytics and AI Enhance Planning and Execution Solutions to Take Operational Performance to the Next Level
---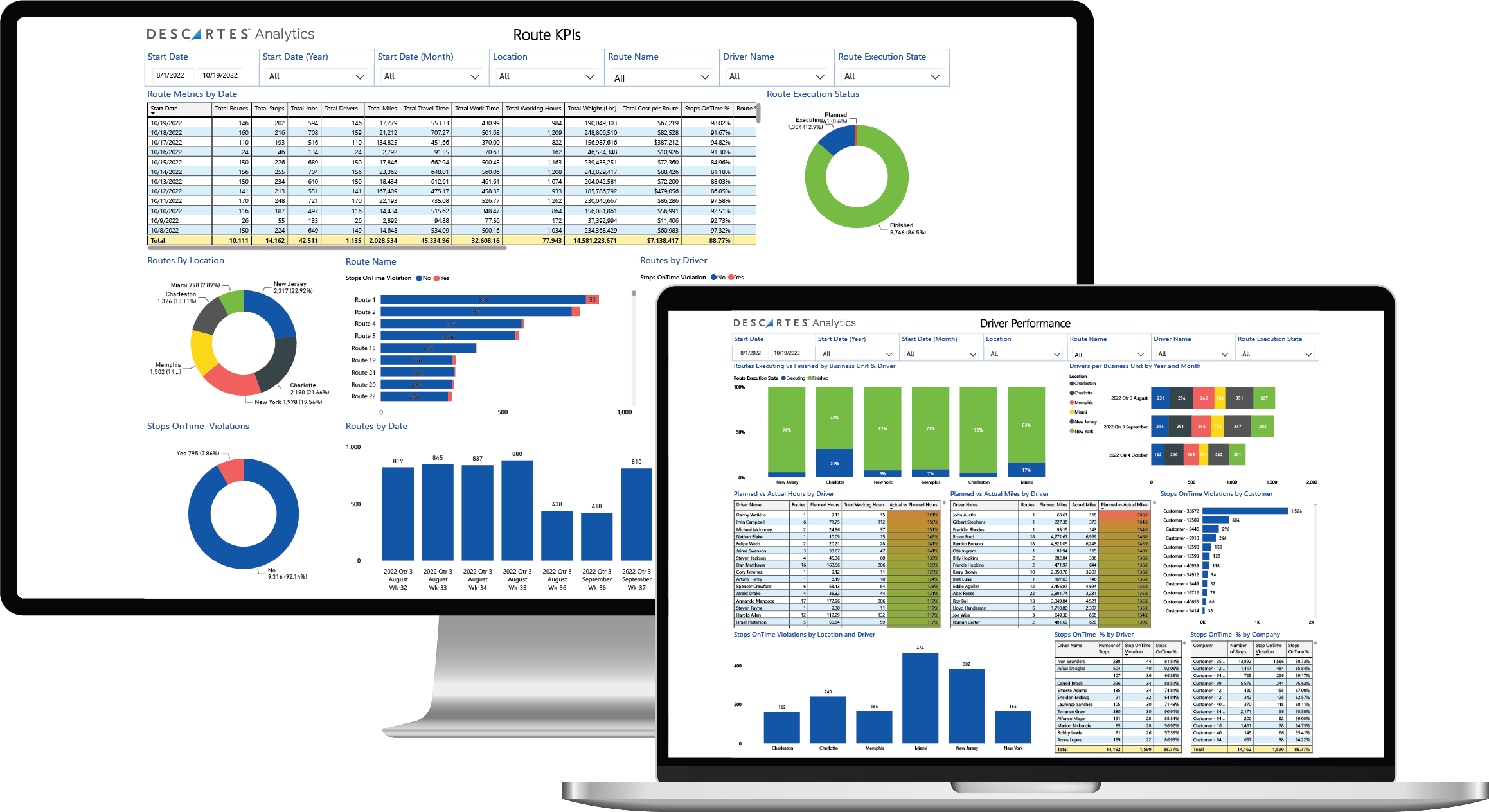 Routing, mobile, and telematics solutions generate billions of data points that can provide deep insight into fleet operations and technology solutions.
Fleet analytics and artificial intelligence (AI) have advanced to be able to be more easily used to dramatically improve operational performance and planning accuracy.
Get powerful fleet analytics and AI technology combined with Descartes' integration and fleet domain expertise.
Fleet performance analytics for deep insights.

AI-based system configuration for optimal planning performance.

Machine learning for more accurate service and travel times.
Analytics and AI Capabilities
Fleet Resource Center
Expand Your Routing, Mobile & Telematics Knowledge
Fleet Analytics & AI Resources
---
Fleet Analytics and AI FAQs
What is the future of artificial intelligence in logistics?
The future of artificial intelligence in logistics involves advanced automation, predictive analytics, and optimization, revolutionizing supply chain efficiency and decision-making.
What are the benefits of AI?
AI offers benefits such as enhanced route optimization, real-time tracking, demand forecasting, and efficient resource allocation, leading to cost savings and improved operational performance.
Looking to meet with a solution expert?