Customs Declarations Changes in the UK
---
Are You CDS Ready?
Following the United Kingdom's exit from the EU there has been numerous changes to UK systems. Some of these replaced existing EU systems (such as GB EMCS, GB Safety & Security) whilst others were completely new such as the Goods Vehicle Movement Service. Whilst the Transit system "NCTS" was maintained with the UK remaining members of the Common Transit Convention (CTC) allowing goods to move under Customs control between CTC members.
The Northern Ireland Protocol also meant that parallel systems were required, so that EMCS in Northern Ireland still communicated with the EU Member States and the EU ICS system is still valid, instead of the GB Safety & Security.
One system that was always planned to be replaced prior to EU Exit was the CHIEF system. The replacement, Customs Declaration Service or CDS, was first introduced back in 2018 with Descartes being the first software supplier to successfully submit a CDS import declaration.
Deadlines:
HMRC and its software developers will support selected high-volume declarants to move to CDS for exports for non-inventory declarations by Thursday 30th November 2023.
The second stage of this approach will see all other businesses, including those moving goods through inventory-linked locations move to CDS for exports by

Saturday 30th March 2024
Download eBook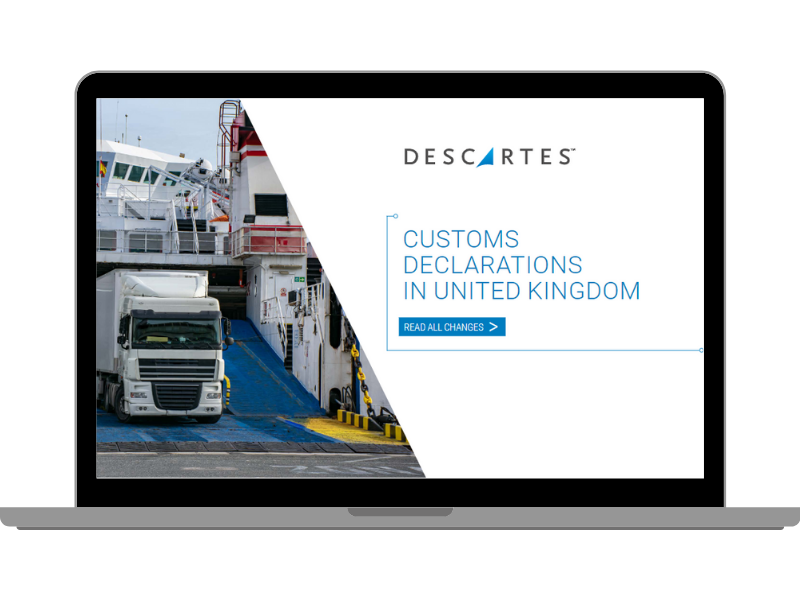 ---
Who will be affected with this change?
Clearly EU Exit affected all traders who moved goods between the UK and the EU. Traders and companies who had never needed to file customs declarations on import or export, found themselves needing to do so and having to decide whether to use a broker or declare themselves.
The staged customs controls and deferral periods allowed importers some time to adjust, although exporters on both sides were immediately hit on 1st January 2021 with UK export formalities as well as the EU declaration rules becoming applicable to goods going to or from non-EU Members (so called "third countries").
All importers into the UK are now faced with the need for import declaration
Now that deferred import declarations is in the past, all importers into the UK are now faced with the need for import declaration, whether they decide to self-file or use an intermediary / broker. Often importers must balance the costs of using an intermediary versus the potential complexity of the import process and doing their own import declarations however some importers do find it more effective to do so especially where they are still arranging their own transport from the EU.
On top of this procedural change of having to do import declarations from the EU, for all traders importing from or exporting outside the UK they are facing a change in the system they use to submit those declarations.
The Customs Declaration Service has been live since 2018 but is now becoming mandatory replacing the current legacy CHIEF system. Since those first CDS Declarations back in 2018 Descartes Systems have handled over a million of CDS declarations.
Some highlights covered in this eBook:
The why, who, what, when of the new systems
How you can prepare your customs operations
The different processes required for filing declarations in the new systems