Ed Ryan is Chief Commercial Officer at Descartes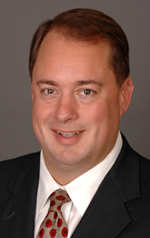 In our ongoing effort to recognize our employees for their contributions in helping make our customers and partners successful, we introduced the Descartes Quarterly Employee Excellence & Innovation Award and honored our first winner earlier this year. To be eligible for the nomination, the employee must have, amongst other attributes, demonstrated:
Innovation – championing of new and valuable ideas to develop new or better processes, tools, methods, systems, products or services in support of Descartes' mission
Excellence – performance with pride and to the highest professional standards, exceeding expectations, achieving exceptional result(s) for external and/or internal stakeholders
We would like to honor and profile the achievements of the second winner of Descartes' Quarterly Employee Excellence & Innovation Award - Michel Schoeters.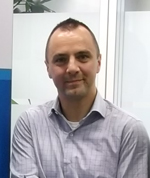 Michel came to Descartes through our acquisition of Porthus in 2010.  Michel is based in Belgium, and is currently a Service Manager in our Client Services organization. His specialties include customs solutions expertise, sales, project management and creative problem solving. Michel is being recognized for excellence and innovation in support of his work with our valued customer, Dow.  Michel was on the project front line to implement a customs solution for Dow that handles import, export, transit and excise declarations going to Belgium, The Netherlands, Germany and France Customs. The solution is integrated with their ERP system. It uses data from their system to create customs declaration filings using Descartes' Customs and Regulatory Compliance suite and manages the workflow and communication of the customs filings between Dow and the appropriate customs authorities.
When I asked Michel how the project challenged him, he said "The most challenging part of the project was gaining the confidence and respect of the Dow executives. You had to earn their respect through your actions, showing you are committed to the project and by implementing the solution(s) as promised. In essence, we worked together as a team, both at Descartes and the team on Dow's side. This enabled us to implement the solutions, ultimately forming a great working relationship with Dow."
As part of the nomination process, we ask the nominator how the employee demonstrates excellence and innovation with their most current project.  The response was that Michel understood his customer's needs, he was committed to Dow's success, and he was focused on the end result. Michel does not look at the hours he spends to cover all his responsibilities; he actively monitors the project and makes sure the right people are involved as necessary. He listened carefully to Dow's needs and issues, and he worked closely with our Descartes internal teams to ensure the project was completed on time and on budget. With that, we would like to congratulate Michel for his teamwork and initiative to help make this project with Dow successful and are excited to honor him with Descartes' Employee Excellence & Innovation Award.