Global Trade Intelligence
---
Bessere Daten – bessere Erkenntnisse
---
Margen maximieren, Neukunden finden und Handelspartner überprüfen dank einer breiten Palette von Daten und Dienstleistungen rund um den weltweiten Handel, Zölle, Zolltarife und Sperrlisten.
Gewinnen Sie den Vorteil der Global Trade Intelligence
---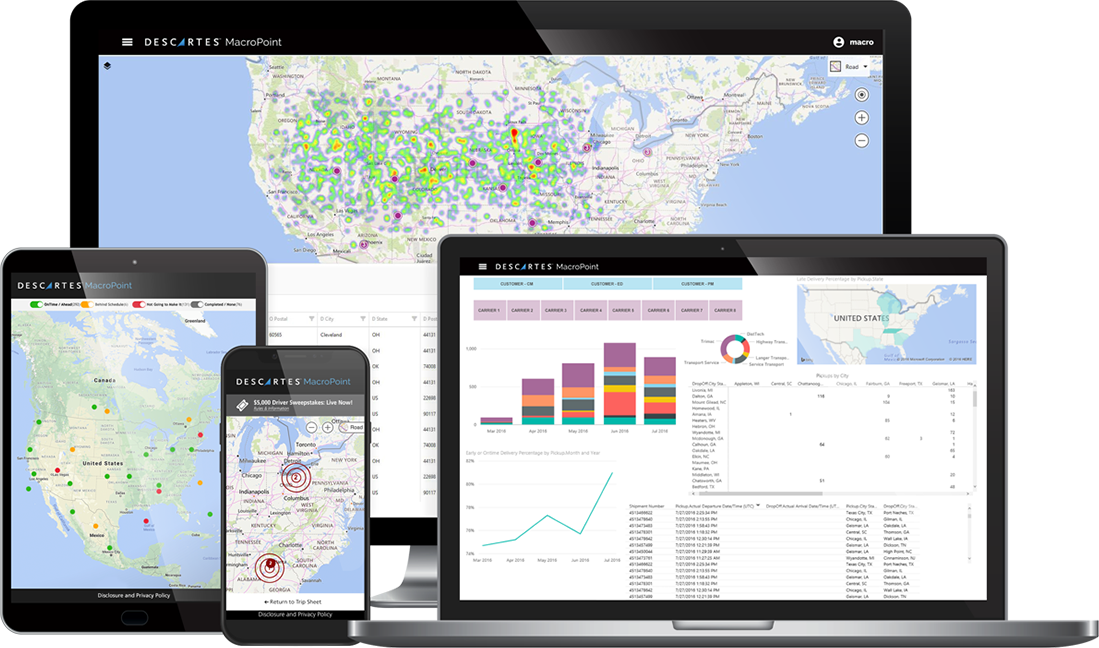 Descartes kann Ihrem Unternehmen helfen, smarter zu arbeiten, denn wir erleichtern den Zugang zu und die Analyse von globalen Handelsdaten. Unser Lösungspaket hilft Unternehmen, höhere Compliance-Quoten im Handel zu erzielen, die gezahlten Zölle zu reduzieren sowie Transaktionen mit sanktionierten Parteien zu minimieren und bietet Einblicke in potenzielle Kunden und Ressourcen der Lieferkette.
Führend in Global Trade Content
---
Millionen
Generierte
Einnahmen
1000de
Arbeitsstunden
eingespart
Millionen
Eingesparte
Zollüberzahlungen
"Dank Descartes Datamyne kann Pinnachem Unternehmen äußerst wertvolle Handelsinformationen über chemische Importe liefern, sodass sie effektive und rentable Beschaffungsentscheidungen treffen können."
- G. Michael Laidlaw, Gründer & President, Pinnachem
"Die Descartes-Lösung wird zur regelmäßigen, dynamischen Überprüfung aller Kunden- und Lieferantenbeziehungen eines übernommenen Unternehmens genutzt, um das Risiko von Geschäften mit Parteien zu vermindern, die auf Sanktions- oder Sperrlisten stehen."
- Benjamin Buckley, Associate General Counsel & Director of Global Compliance and Integrity, Rogers Corporation
Möchten Sie unsere Lösung in Aktion sehen?
---
Adafruit Industries Erfolgsgeschichte – Global Trade Compliance mit Descartes sicherstellen
---
Adafruit Industries, NYC-Hersteller von High-Tech-Lernelektronik, mindert das Risiko, Transaktionen mit eingeschränkten Parteien durchzuführen, durch Zentralisierung und Standardisierung der Screening-Verfahren.
Weitere Ressourcen
---
Die Zukunft der Global Trade Intelligence
Wie AI die Prozesse bei der Einhaltung von Handelsbestimmungen verbessern und Import- und Exporttrends aufzeigen kann.
Infografik zur Sanktionslistenprüfung
Warum ein Sanktionslistenscreening für die Risikoabsicherung entscheidend ist.
Erfolgsgeschichte
Entdecken Sie, wie der U.S. Commercial Service mit Descartes Unternehmen bei der globalen Expansion unterstützt.
Sie möchten mit unseren Experten sprechen?