Descartes' Quarterly Employee Excellence & Innovation Award recognizes one employee each quarter for their contributions in helping make our customers and partners successful. To be eligible for nomination, the employee must have demonstrated:
Innovation – championing of new and valuable ideas to develop new or better processes, tools, methods, systems, products or services in support of Descartes' mission.
Excellence – performance with pride and to the highest professional standards, exceeding expectations, achieving exceptional result(s) for external and/or internal stakeholders.
We are pleased to announce the winners for the second and third quarters of fiscal year 2013.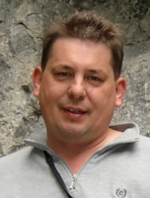 Our second quarter winner of Descartes' Quarterly Employee Excellence & Innovation Award is Tomasz Jasniewicz.  As Descartes Canadian Customs Brokerage™ (ITMR4) Deployment Manager, Tomasz is called on to create customized solutions to meet the unique needs of the customer, often under extreme time constraints. As part of the nomination process, we ask the nominator how the employee demonstrates excellence and innovation. The response was that Tomasz is reliable, upbeat, and energetic, despite a demanding travel schedule and limited resources. He is known for putting forth his best effort every day, oftentimes, lifting up the spirits of his coworkers at the Windsor office.
The magnitude of Tomasz's projects support the vision of the Logistics Technology Platform, as many of his projects involve training customers to use the Descartes Canadian Customs Brokerage™ (ITMR4) application and offering support with the application as necessary.  Tomasz also implements cross-functional training of newly hired team members while continuing his unfaltering support of Descartes customers.
Tomasz defines "O.N.E. L.E.A.R.N.ing T.E.A.M." When asked what challenges he faces in his role, he responded, "I am only a small piece in a puzzle of implementation of Canadian Brokerage, accounting and Freight forward enterprise solutions. My task is to review the clients' needs, fit them in our solution and implement the software in their organization to help them service their clients." With that, we would like to thank Tomasz for his teamwork and dedication and to offer our congratulations on his Descartes' Employee Excellence & Innovation Award win.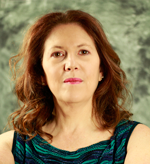 Descartes' Employee Excellence & Innovation Award winner for Q3 is Johanne Knowlton. Johanne joined the Descartes Global Logistics Network™ Execution Research and Development team in June 2012, with the acquisition of IES. Johanne exhibited excellence and leadership by ensuring a successful debut of the Descartes Community framework at Evolution 2012.  As the Descartes eCellerate™ Development Manager, Johanne worked with product and marketing to meet the tight schedule for delivery, without any documentation.  Johanne completed this innovative work while still managing customer deliverables for the Descartes eCellerate solutions.  With conference deadlines nearing, she had to respond to urgent production issues resulting from Hurricane Sandy and initiated contingency plans for keeping the applications operational.
As part of the nomination process, we ask the nominator how the employee demonstrates excellence and innovation. Cindy Yamamoto, Senior Vice President, Global Logistics Product Strategy, said, "Johanne had high-level descriptions of what we wanted to debut for the Descartes Community and cloud technology.  She had to exemplify our core value of 'entrepreneurial spirit' by researching some of the security models utilized by social networks as well as secure transactional processors.  She also investigated available enabling technologies to integrate in the Descartes Community framework to quickly add features and functions, such as self-registration, directories, dashboards and mobile access. Johanne exceeded expectations through her exemplary performance in keeping our external customers satisfied while ensuring the Descartes Community framework demo was executed flawlessly." When asked about the challenges she faces as a developer, Johanne says, "I recognize that technology is moving at an incredible rate and enjoy learning new concepts and technologies that can be used to enhance our business experiences. I look forward to the next phase of the Descartes Community development and next year's User Group Conference!"
Johanne will continue to lead the development of the Descartes Community framework, and we thank her for her continued dedication to this transformational model for the logistics community. Congratulations to Johanne on her Descartes Employee Excellence & Innovation Award fourth quarter win.