Customs Declarations Changes in the UK
---
Are You CDS Ready?
Following the United Kingdom's exit from the EU there has been numerous changes to UK systems. Some of these replaced existing EU systems (such as GB EMCS, GB Safety & Security) whilst others were completely new such as the Goods Vehicle Movement Service. Whilst the Transit system "NCTS" was maintained with the UK remaining members of the Common Transit Convention (CTC) allowing goods to move under Customs control between CTC members.
The Northern Ireland Protocol also meant that parallel systems were required, so that EMCS in Northern Ireland still communicated with the EU Member States and the EU ICS system was still used instead of the GB Safety & Security.
The UK Government's decision to delay the implementation of full controls on the GB-EU border has meant a staged implementation approach, with GB Safety & Security declarations only becoming mandatory from 1st July 2023 for movements from the EU.
One system that was always planned to be replaced prior to EU Exit was the CHIEF system. The replacement, Customs Declaration Service or CDS, was first introduced back in 2018 with Descartes being the first software supplier to successfully submit a CDS import declaration.
Download eBook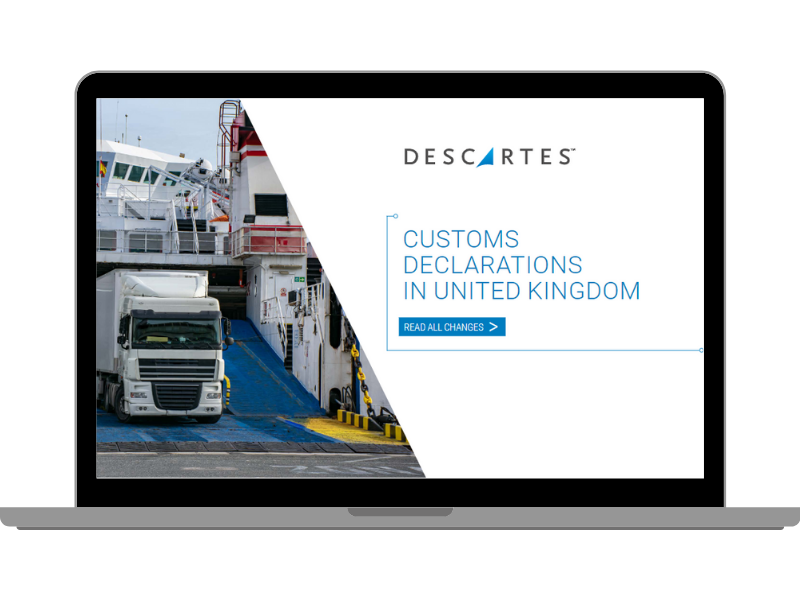 ---
Who will be affected with this change ?
Clearly EU Exit affected all traders who moved goods between the UK and the EU. Traders and companies who had never needed to file customs declarations on import or export, found themselves needing to do so and having to decide whether to use a broker or declare themselves.
The staged customs controls and deferral periods allowed importers some time to adjust, although exporters on both sides were immediately hit on 1st January 2021 with UK export formalities as well as the EU declaration rules becoming applicable to goods going to or from non EU Members (so called "third countries").
One of the biggest groups affected initially, and will continue to be so, are the hauliers moving goods between the UK and the EU. Not only will their customers look to them to potentially solve the customs filing dilemma but they also need to work with Transit and negotiate the labyrinth of GVMS and, from 1st July 2023, Safety & Security filings for which the carrier is responsible (which in terms of accompanied RoRo freight is the haulier). HMRC are now finalising CDS migration with Services on CHIEF being withdrawn in two stages:
• After 30 September 2022 traders will not be able to make import declarations on CHIEF
• After 30 March 2023 traders will not be able to make export declarations on CHIEF
Some highlights covered in this eBook:
• The why, who, what, when of the new systems
• The different processes required for filing declarations in the new systems
• How you can prepare your customs operations