Route planning systems play a vital role in optimizing last mile delivery operations, reducing costs, and enhancing customer service. Some companies achieve phenomenal results while too many others don't get close or fail. Why is that when there are route planning request for proposal (RFP) templates and consultants?
Unfortunately, route planning processes and systems are not so formulaic; what worked for one company may not produce the same results for another. Also, the vision for the value that the solution can bring may be arbitrarily constricting. Then there's a fear of letting vendors "get too close" and influencing the outcome or a lack of experience selecting and implementing delivery route planning solutions – most organizations keep their existing solutions for over a decade.
In This Article: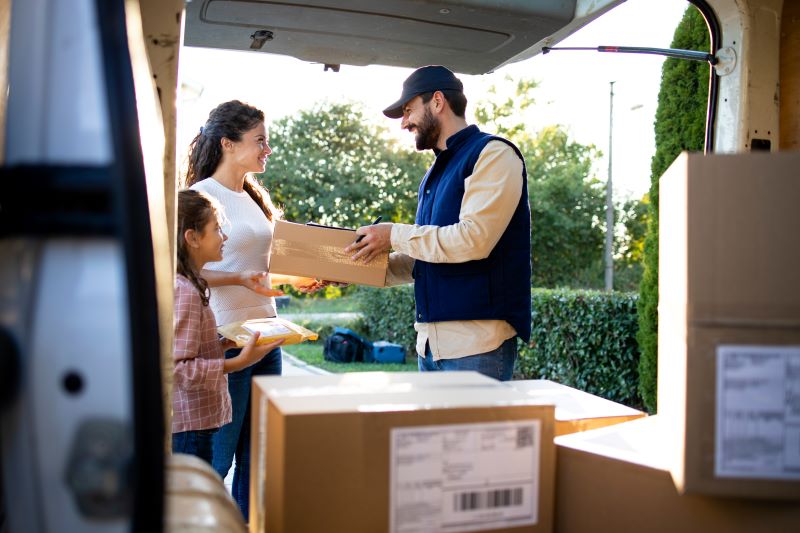 The following are best practices you won't hear very often, but they produce route planning implementations that deliver meaningful outcomes and value that go well beyond distribution or fleet operations. 
1. Cast a Wide Net for Goals and Know How Results Will be Measured
The obvious approach for goals is to focus on reducing delivery times, minimizing fuel consumption, or improving overall efficiency. They are all good but leave a lot of potential value to the business on the table.
Because delivery performance impacts customers, involve stakeholders in areas such as sales, customer service, and warehouse to capture the greatest potential impact and help ensure the goals are consistent with those of related organizations. Have or develop supporting metrics, and if possible, document current performance to be able to measure the improvements gained during the implementation. Include softer objectives and metrics, such as the voice of the customer, to measure the total impact of the implementation.
INDUSTRY EBOOK
---
Next-Generation Distribution Strategies, Tactics, and Technologies eBook
Learn about the most pressing challenges distribution companies face regarding offering exceptional customer service while staying profitable. Plus, get the secrets to overcoming these challenges and how technology can help.
2. Give Vendors the Opportunity to Show What is Really Possible
Don't bind the software vendors to rigidly defined RFPs and feature reviews. Allow them to understand the underlying business requirements and objectives and be creative in their approach to delivering value.
This way, potential route planning software vendors can do a better job of showing how their solution and expertise can deliver the desired results and even point out benefits that were not originally considered. Remember, legitimate route planning vendors have experience with hundreds of customers and deep knowledge of what planning approaches work and which ones don't.
Equally important to consider is that all route planning solutions are algorithms that mathematically approximate in the real world and optimize in different ways. Trying to fix the evaluation approach may hinder a potential software vendor from delivering what could be the best results for your business.
3. Fix Your Data Problems Now
Don't expect the route planning vendor to fix your bad data problems. They need accurate and timely data to produce the best feasible results. If some form of manual planning was previously used (and this includes manually creating routes in a software application), assume that all current data is suspect.
Collect and cleanse information on:
Delivery locations.
Time windows.
Product and vehicle specifications.
Operating restrictions.
Customer service policies.
Use mobile solutions to help improve the accuracy of the data such as customer locations and stop or service times that will be used in the configuration of the system. GPS-based mobile data will be critical if the route planning software uses machine learning to improve the performance of their solution. 
4. Don't Underestimate the System's Integration Effort or Complexity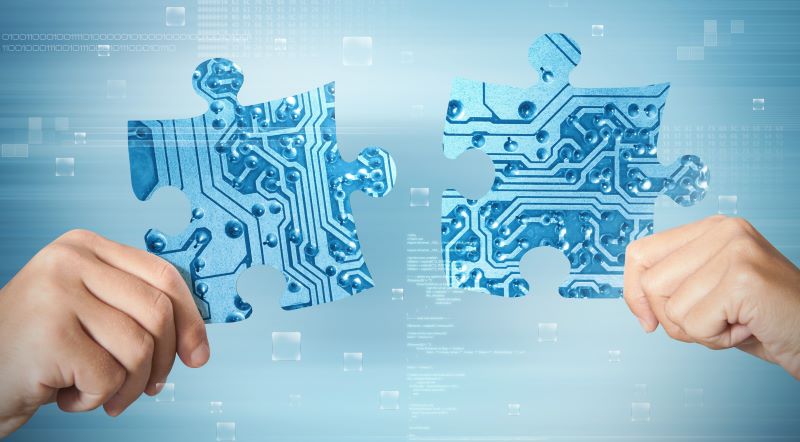 This may be the top reason companies experience lengthy implementations and possibly poorer results. The challenges are a lack of skilled resources in the company and an unwillingness to fix upstream data problems, which leads to highly complex and fragile integration.
If there haven't been major integration projects recently, then it is likely your organization doesn't have the skills in-house and will need to use third parties who will need time to get up to speed with the systems and integration in place. Fight the battle now to fix bad data practices such as resending all data—updated or not—that make downstream integration more complex and jeopardize the performance of the route planning system.
Put as much rigor into the integration strategy, tactics, and technology as the route planning vendor evaluation. Budget resource cost and timing conservatively to make sure that integration does not become part of the project's critical path.
5. Use Three Types of Implementation Teams
Most companies only focus on having a project implementation team and struggle to achieve their desired performance improvement results. Instead, they should have "change management" and "steering committee" teams.
The change management team should focus on the organizational change needed to successfully leverage the new solution and measure adoption. The steering committee team involves cross-organization executives and vendor executives to ensure the implementation stays on track and can make or approve the key organizational, project, resource, and funding decisions that may arise during the implementation.
6. Get It Right Before Rolling It Out
It's better to spend more time testing and validating results in a limited rollout than trying to quickly deploy the system widely. End users and operations management are leery of complex, hard-to-understand solutions like optimized route planning and will quickly sour on planning systems that are creating plans that have infeasible routes, are more costly to execute, and negatively impact customer service.
Also, there are several factors that could make planning configurations change by region or line of business. Get a few locations or lines of business operational, learn from these experiences, and then successfully roll out the solution more broadly. 
7. You Are Never Done, Just on to the Next Phase
Don't treat a route planning implementation like a fixed project where the resources get disbanded shortly after the system goes live. Too often, system performance and value degrade because the system is not properly maintained and subsequent users are not adequately trained.
Create a competency center of planning experts for ongoing maintenance of the solution, training, and continuous improvement. Most route planning solutions are enhanced on a regular basis and have new capabilities that can bring more value. However, without a specific focus on the evolution of the route planning system, end users are unlikely to adopt new capabilities that improve route planning and business results. 
Solution Highlight
---
Route Planning, Optimization & Dispatch
Conclusion
For many distribution and logistics organizations, implementing a route planning solution is a "once in a lifetime" event and a chance to deliver huge results. Think big about the goals and give solution vendors the opportunity to show their true capabilities.
Data and integration are the two greatest implementation risks and need as much attention as selecting the solution. Finally, get the proper organization in place to not only implement the solution but transform the organization and sustain and grow amazing results. 
Interested in routing software that can help transform your fleet's performance? Descartes has many years of experience and expertise to help businesses in a wide range of industries experience a seamless buying and implementation process. Learn about our robust route planning and optimization solutions or contact us to speak to one of our knowledgeable experts today.
---
Fleet Resource Center
Expand Your Routing, Mobile & Telematics Knowledge
Recommended For You
---
Top 5 Route Planning Solution Capabilities
Discover the top 5 features that distinguish superior route planning solutions available today. Elevate your fleet's performance starting now.
Fleet Innovation Resource Center
Innovation has been central to the evolution of Descartes' routing, mobile and telematics solutions. Never before has there been a convergence of so many technological advancements available to accelerate their transformation.
Wholesale & Distribution Industry Center
Descartes' innovative solutions help empower wholesale and distribution companies to overcome their challenges while offering better customer experiences and improving margin growth.