A customer's delivery experience is more than just the knock on their door—it starts the moment they place an order. In the world of last-mile delivery, the key to exceeding customer expectations lies in real-time communication. While providing an exact Estimated Time of Arrival (ETA) may not always be possible, keeping customers informed whenever new information becomes available is essential. 
Customers have grown accustomed to this level of transparency, particularly in the realm of on-demand eCommerce. In fact, research conducted by Descartes indicates that customer demand for visibility is steadily rising, with nearly three-quarters of consumers ranking delivery tracking as a vital component of their shopping experience. 
Besides aligning with customer expectations, real-time communication also brings cost-saving benefits into play. In this article, we'll delve into the when and how of communicating with customers, as well as the significant advantages it offers.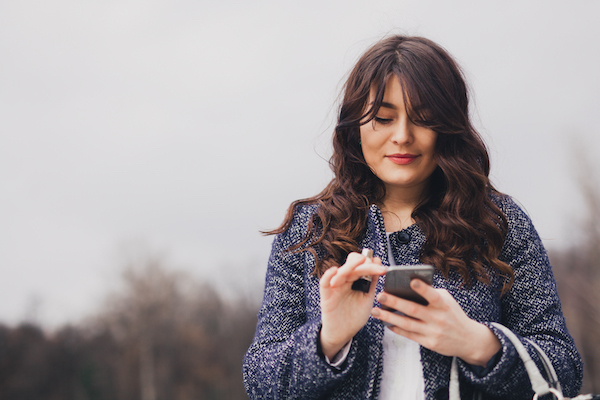 When to Communicate
For last-mile delivery to run seamlessly, it's crucial to maintain a continuous line of communication with customers throughout the order lifecycle. Here are key touchpoints:  
1. At the Time of Purchase 
This initial stage is the ideal moment to confirm the customer's order via SMS, instilling confidence that their delivery is in progress. Providing an exact ETA isn't necessary at this point; more information can be shared as the delivery date approaches. 
2. Post-Purchase Communications 
Automate SMS or email notifications leading up to the delivery date. These reminders prompt customers to be available and allow them to adjust their delivery preferences. If the route has been scheduled, offering an expected arrival window (e.g., between 1 p.m. and 2 p.m.) helps customers plan their day effectively. Such notifications proactively address customers' questions and minimize the likelihood of delivery failures. 
3. When the Driver is En Route
Once the driver is en route, you can offer customers a more precise ETA. For example, an SMS notification can be triggered when the driver is just 15 minutes away using their geolocation. If there are multiple stops in the same area, an SMS can be sent when the driver is a predefined number of stops away.  
Ideally, the SMS should contain a link for customers to track the driver's real-time location on a map. Real-time tracking reduces customers' anxiety and enables them to prepare for the driver's arrival. By sharing the driver's location and ETA proactively, your business can reassure customers and minimize "Where is my order?" (WISMO) calls. 
4. After the Delivery
The customer's experience doesn't conclude when the delivery arrives at their door. It's essential to communicate proof of delivery (POD) to assure customers that your delivery promise has been met. For instance, you can include POD photos within the order tracking portal.  
This is also an opportune moment to close the feedback loop with customers. Instead of sending an email days later, consider sending an SMS immediately while the delivery experience is still fresh in customers' minds. This approach yields higher feedback volumes and provides a more balanced view of customer sentiment. Negative feedback can trigger alerts to your customer support team, expediting service recovery. 
INDUSTRY WHITE PAPER
---
Best Practices for Last Mile Delivery
Company size has nothing to do with the ability to transform home/last mile delivery performance—it all starts with a different perspective and vision to turn delivery into a competitive weapon. Technology is an incredibly important enabler of world class delivery performance. Every best-in-class delivery company has 3 things in common. Download our Last Mile Delivery Best Practices eBook to see how you match up.
Benefits of Real-Time Communication
Investing in end-to-end customer engagement yields tangible benefits for your business and its customers: 
1. Increased Customer Lifetime Value (CLV) 
Last-mile delivery significantly impacts brand loyalty. Descartes' research reveals that most consumers who have a poor delivery experience take some form of negative action, from losing trust in the business or carrier to avoiding those companies altogether. Proactive communication helps sidestep negative outcomes, keeping customers as loyal advocates for your brand. 
2. Reduced Call Center Traffic 
Real-time communication diminishes call center costs by preempting "Where's my order?" calls. Additionally, automating feedback collection frees up call center resources to focus on customers who genuinely require assistance. 
3. Reduced Failed Deliveries 
Informed customers are more likely to be present during their delivery window, reducing unnecessary redeliveries, cutting down fuel costs, and minimizing driver downtime. 
Elevate Customer Satisfaction with Real-time Communication
By maintaining continuous communication with customers throughout their order lifecycle, your business can enhance customer satisfaction and simultaneously reduce operational costs. Elevating the last-mile delivery experience through real-time communication sets the stage for lasting success.
Fleet Resource Center
Expand Your Routing, Mobile & Telematics Knowledge