Are you maximizing the value of your ELD technology? Today's industry leaders aren't just complying with government mandates, they are thriving with actionable data & improved performance powered by telematics.
---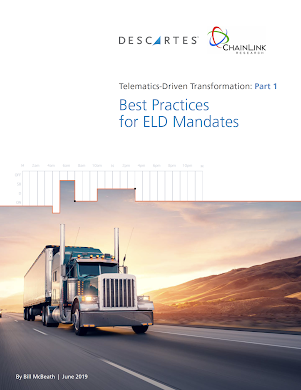 Part 1: Best Practices for ELD Mandates
US Mandate is already in force
The Canadian Mandate is imminent
Similarities and differences between Canadian & US rules
Best practices for compliance and beyond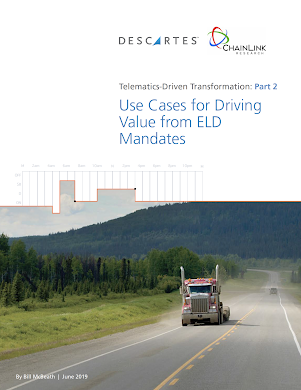 Part 2: Use Cases Driving Value from ELDs
Access benefits in fuel economy & customer experience
Utilize advanced capabilities with data generated by ELDs
Investment in analytics can provide substantial impacts
Part 3: Selecting the Right Solution
Identifying platform requirements
Electronic logging device and drive app capabilities
Sorting value-added applications and services
Solution provider characteristics
---
Ready to see how Descartes Routing, Mobile & Telematics can impact your business?
---